DE RIJK / CHABOT FINE ART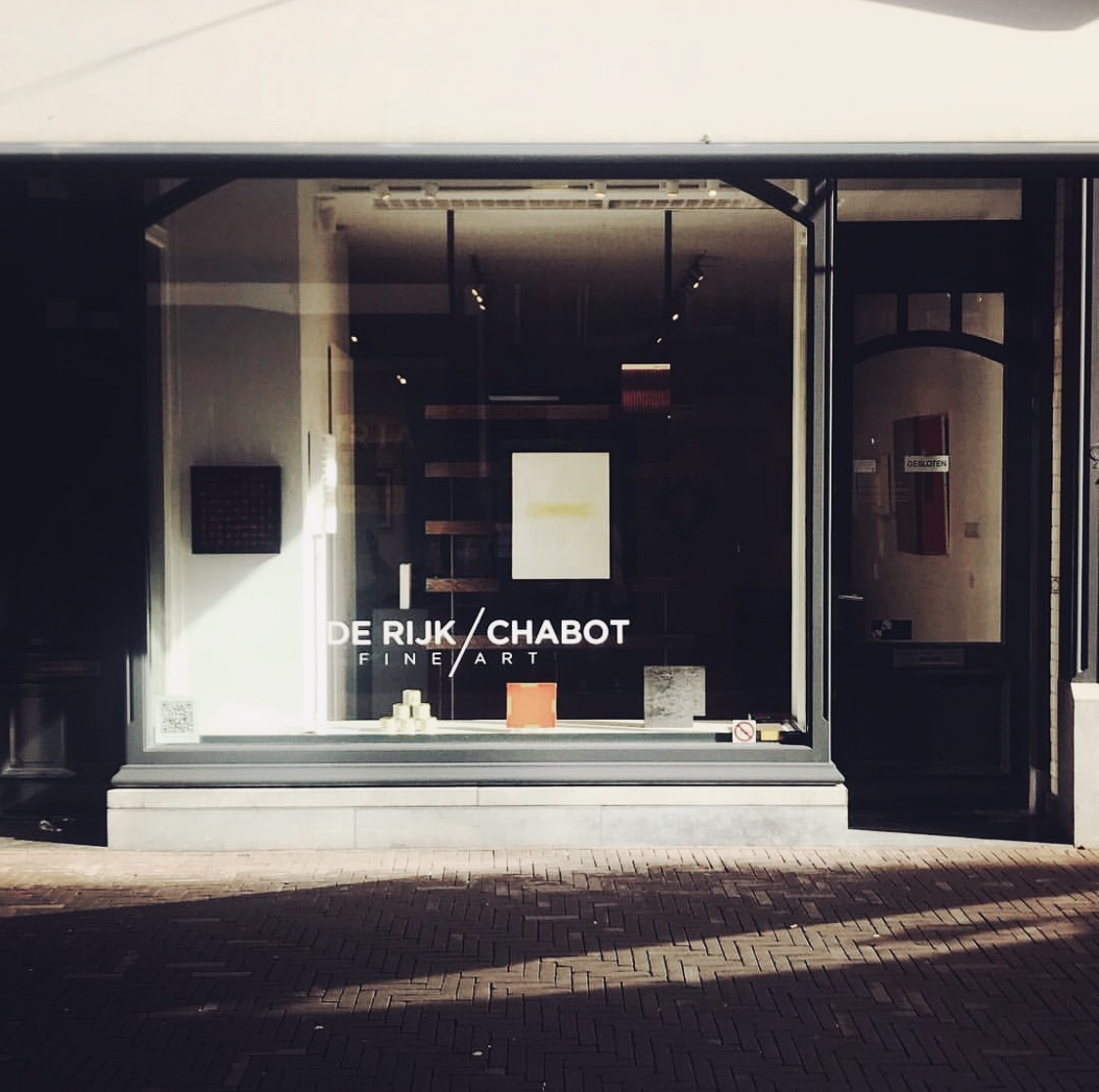 GALLERY DE RIJK / CHABOT FINE ART has been specialising in concrete art and artists concerning the ZERO / NUL movement.
The ZERO movement was founded in 1958 by Heinz Mack and Otto Piene. Later, a.o., Günther Uecker, Lucio Fontana, Yves Klein, Christian Megert, Bernard Aubertin, Hermann Goepfert, Gerhard von Graevenitz, François Morellet, Piero Manzoni, Adolf Luther, Enrico Castellani, Jef Verheyen, Giani Colombo, Walter Leblanc, Uli Pohl, Yayoi Kusama, Jean Tinguely, Hermann Bartels, Oskar Holweck, Ferdinand Spindel, Pol Bury, Dadamaino, Piero Dorazio, Almir Mavignier, Daniel Spoerri, Jesus Rafael Soto and Hans Salentin joined the movement.
Parallel to ZERO, in 1960 the NUL movement emerged in the Netherlands. It was an initiative of Henk Peeters who was joined soon thereafter by Armando, Henderikse and Jan Schoonhoven. Initially, Herman de Vries also participated. The NUL-group ended in 1964 and the ZERO-group in 1966.
The features of ZERO/NUL are light, movement and monochrome painting. To play with light and shadow, the artists made use of nails, reliefs and ribbed surfaces. There is no boundary between painting and sculpture anymore. They sought a new harmony between man and nature and avoided in their art the individual tracks. In recent years, this movement/art has been rediscovered and has received great interest, both nationally and internationally. Perhaps, this is also caused by the hectic time we live in and people search for peace, harmony and fascination.

CLICK HERE TO VISIT CHABOT FINE ART GALLERY WEBSITE
CHABOT FINE ART

Noordeinde 95

2514 GD The Hague, the Netherlands

info@chabotfineart.com

Leny-Marie Chabot: (+31) 6 18 13 74 29

Alexandra Siebelink: (+31) 6 57 88 52 91

THU - 11:00 / 17:00
FRI - 11:00 / 17:00
SAT - 11:00 / 17:00
SUN - 13:00 / 17:00
And by appointment